About Shu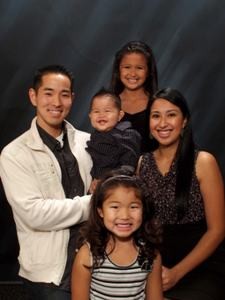 Shu has been in the financial services industry for 9 years and has the Series 6,63,65,26 and life licenses. He obtained his BA degree in economics from the University of California Irvine in 2003.  Shu is currently a member of the Financial Services Institute which is an organization committed to creating a healthier regulatory environment for independent financial advisors and independent broker-dealers through aggressive and effective advocacy, education and public awareness.
Shu provides wealth management solutions to individuals, families, and businesses. He also helps his clients implement financial strategies designed to help them accumulate, manage, and protect their wealth and pursue their most important financial goals. As your financial professional, Shu will carefully assess your needs, goals and risk tolerance to customize a plan and strategy to meet your specific objectives.
Shu is dedicated to developing lasting relationships with his clients. He believes in helping you assess your financial goals and participate in the management of your finances.
One of the benefits of working with Shu is his ability to provide clear, easily understood explanations of financial products and services. The personalized program that he can provide is a roadmap to working toward a more secure financial future.